Reviewer Board
Radhika A. Panchal
MBBS, MD
Government Medical College Bhavnagar
India
Srikrishna Sirivella
M.D; MNAMS; F.A.C.S; F.R.C.S Ed
Madras Institute of Cardiovascular Diseases & Sri Venkateswara Institute of Medical Sciences
India
Ossama Mohamed Zakaria
MD, Ph.D., M.Ch, D.CH, FICS, FICA MBAPS (London) MSICP(ROME)
Suez Canal University & King Faisal University
Saudi Arabia
Jalles Dantas de Lucena
PhD
Centro Universitário Unifametro & Santa Maria – Cajazeiras
Brazil
Eduardo Becker Nicoliche
PhD
Federal University of Rio de Janeiro
Brazil
Sabera Khatun
MBBS, FCPS, FICS, Fellow (FIGO)
Lab-Aid Cancer Hospital
Bangladesh
Mohamed Amin Soliman
M.B.B.ch, MSc, MD
Cairo University
Egypt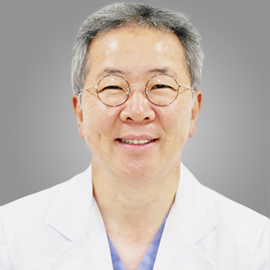 Yang Won Nah
MD., PhD.
Ulsan University Hospital, University of Ulsan College of Medicine
Korea, Republic of
Elpida Samara
DDS, MPH, MSc (Oral Surg)
Northampton General Hospital & Birmingham Dental Hospital
United Kingdom
Luigi Gaetano Andriolo
PhD
University of Rome Sapienza & Lecce Hospital
Italy
Dia Halalmeh
M.D.
Hurley Medical Center
United States
Guo-yan Liu
Medical College of Xiamen University
China
Rafael García Cañas
MD
Hospital Central de la Defensa "Gómez Ulla" & Hospital Ruber Internacional
Spain
Nikolaos Machairiotis
PhD
Royal Surrey County Hospital
United Kingdom
Marshall Neil Deltoff
DC, DACBR, FCCR(C)
Core Scientific Creations, Petah Tikvah
Israel
Umberto Caterino
MD, PhD
Centre of Interventional Pulmunology, Vincenzo Monaldi Hospital
Italy
Christos Sotirios Simoglou
MD, MSc(c), PhD(c)
General Hospital Kavala, Surgical Department Greece
Greece
Nicolò Fabbri
MD
University of Ferrara
Italy
Casadio Paolo
Post-Graduate Residency in Gynecology and Obstetrics
University of Bologna
Italy
George J. Daskalakis
MD
National and Kapodistrian University of Athens
Greece
Ayodele Olatunji Arowojolu
MBBS; D.A; FMCOG; FWACS; MRCOG; MFFP, FRCOG.
University of Ibadan
Nigeria
Mohamed Tawfik Mohamed El Tabbakh
MD
Umm Al Quwain Hospital
United Arab Emirates
Jeyashanth Riju J
MBBS, MS(ENT), FHNS(RCC Trivandrum)
Christian Medical College
India
Selen Soylu
MD
Istanbul University-Cerrahpasa
Turkey
Mariano López-Franco
MD
Hospital Universitario de Getafe
Spain
Maurizio Gentile
MD
University of Naples Federico II
Italy
Jose Luis Braga De Aquino
MD
Pontifical Catholic University of Campinas
Brazil
Maria J. Troulis
DDS, MSc, FACS
Harvard School of Dental Medicine (HSDM) and Harvard Medical School (HMS)
United States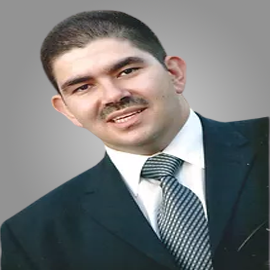 Ahmed Zuhair Al-Bahrani
MD
Hamad General Hospital
Qatar
Wenbing Wan CV
PhD
Hospital of Nanchang University
China
Öner Mentes
M.D.
Gülhane Military Medical Academy
Turkey
Oleg Banyra
MD
Leading Specialist of Urology, St. Paraskeva Medical Center
Ukraine
Aliyu Muhammad Koko
M.B.B.S, FWACS
Regional Centre for neurosurgery, Usmanu Danfodiyo University Teaching Hospital Sokoto State
Nigeria
Adebimpe Aderounmu
MB.BS(Lag);FMCS;FICS;FWACS
Ladoke Akintola University of Technology
Nigeria
Murat Günday
MD
Baskent University Konya Hospital
Turkey
Alberto Aiolfi
MD
University of Milan, Clinical Institute Saint Ambrogio
Italy
Md. Mozammel Hoque
MBBS, MS (Pediatric Surgery), FACS (USA)
Chattogram Maa-O-Shishu Hospital
Bangladesh
Orlando Hiroshi Kiono Siqueira
BS, MSc, PhD
Fluminense Federal University
Brazil
Mesut Kilic
MD
Atasam Private Hospital Atakum / Samsun
Turkey
Afshar Zomorrodi
MD
Imam Medical Center Tabriz, Tabriz University of Medical Sciences
Iran (Islamic Republic of)
Gokul Vignesh Kanda Swamy
MBBS, MS, DNB, MRCSEd, DNB, FRCS
Swansea bay university, Cardiff & Vale University Health Board
United Kingdom
Riaz Ahmed Raja Memon
MBBS, FCPS Neurosurgery
Liaquat University of Medical and Health Sciences
Pakistan
Pius Musau
MBchB, MMed (Surg), MSc (Urol)
Moi University School of Medicine, Eldoret
Kenya
Saimir Heta
PhD
Mother Teresa Hospital (Q.S.U.T.)
Albania
Keya Shah Agrawal
MBBS, MNAMS, DNB ENT, FEBORL, MS Otorhinolaryngology
ENT endoscopy & voice clinic
India
Amin Moradi
MD
Shohada & Emam-reza Medical center, Tabriz University of Medical Sciences
Iran (Islamic Republic of)
Alakaloko Felix Makinde
M.B.Ch.B
Lagos University Teaching Hospital
Nigeria
Alexey Ryabov
MSc (Oral Surgery), Phd (Oral Surgery), Msc (Maxillo-facial)
Moscow Regional Scientific and Research Clinical Institute
Russian Federation
Mohammad Waseem
MBBS, BSc. Med. Sci., FRCS Tr & Ortho(Eng) JCIE
Macclesfield General Hospital
United Kingdom
Fatma Yülek
MD
Ankara Atatürk Training and Research Hospital
Turkey
Massimiliano Creta
MD, PhD
University of Naples Federico II
Italy
Mariusz Chabowski
MD, PhD
Wroclaw Medical University, Faculty of Health Science
Poland
Giovanni Maria Garbarino
MD, PhDs
Sapienza University, Rome
Italy
Juan Sebastian Barajas-Gamboa
MD
Digestive Disease Institute Cleveland Clinic Abu Dhabi
United Arab Emirates
Silmara Elaine Malaguti Toffano
MD, PhD
Federal University of Triângulo Mineiro - UFTM
Brazil
Zhiwen Joseph Lo
MBBS, B Med Sci, MMed (Surgery), MRCS (Glasgow), FRCSEd, FAMS, FICS, FACS
Tan Tock Seng Hospital
Singapore
Giuseppe Pantaleo
PhD
University of Naples "Federico II"
Italy
Marzieh Ghasemi
MD
Zahedan University of Medical Sciences
Iran (Islamic Republic of)
Xingpei Hao
M.D., Ph.D.
Foot and Ankle Specialists of Mid-Atlantic, LLC
United States
Tong Ming Liu
PhD
Institute of Molecular and Cell Biology
Singapore
Suzan Amana Rattan
BSc, ICO, PhD
Al- Kindy College of Medicine / University of Baghdad
Iraq
Ashutosh Gupta
MDS (Prosthodontics and Crown & Bridge)
Saraswati Dental College
India
Hiroyuki Sakurai
MD
Nihon University School of Medicine
Japan
Walid Abu Arab
MD, MSc, PhD
King Khalid Hospital, Najran
Saudi Arabia
Majlinda Dervishi Naço
PhD
University of Tirana, Intensive Care Subject: Anesthesiology
Albania
Guglielmo Saitto
MD
IRCCS Policlinico San Donato, San Donato Milanese (MI)
Italy
Piotr Jacek Morasiewicz
MD, PhD
Wroclaw Medical University
Poland
Ali Abbas Hadi Al-Shaham
MB.ChB, DSB, C.A.B.S, IPRAS, AAAMS
Uruk University Baghdad
Iraq
Ahmed Mousa
MD, FRCS, FACS, FSVS
Al Azhar University, Cairo
Egypt
Bruno Vidakovic
DDS, PhD
Faculty of Dental Medicine and Health, University of Osijek
Croatia (Hrvatska)
Constantinescu M. Nicolae
MD, PhD (Retired University Professor)
Honorary member of the Academy of Scientists, Full member of the Academy of Medical Sciences
Romania
Are you interested in submitting your research paper?
Thank you for choosing us. We recommend you to go through our guidelines before submitting the paper.
Clinical Surgery Journal is the state-of-the-art platform to showcase medical journals across scientific community and a one-stop solution for publishing the manuscripts of varied medical specialities.
Our Contacts
CLINICAL SURGERY JOURNAL,
C/O Infact Publications LLC,
16192 Coastal Highway,
Lewes, Delaware 19958
USA